YOUR SEARCH: Africa
filter results by:
SEARCH: displaying 1-4 of 4
1

Ulusaba is a private game reserve where you can experience nature and wildlife combined with luxury in the heart of Sabi Sands Game Reserve in South Africa. Owned by Sir Richard Branson, the two luxury safari lodges are exclusive and private so you are ...
more
South Africa
>
Africa
>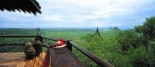 From US$ 28000


The One& Only - Le Saint Géran is a luxurious six star resort located in the Indian Ocean Island of Mauritius off the coast of Africa. There are many luxury hotel and spa experiences located on the island of Mauritius but the One& Only is world renowned ...
more
Mauritius
>
indian ocean
>
Africa
>

From EUR€ 995


Amanjena is a unique luxury resort located just outside of Marrakesh in Morocco. The name "Amanjena" means peaceful paradise and the resort is a sun paled red – similar to the city itself which is also named Al Medina al-Hamra meaning the city of ...
more
Morocco
>
Marrakesh
>
Africa
>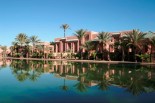 From US$ 850


The Palace of the Lost City at Sun City in South Africa is one of the most luxurious 5-star hotels in the world, renowned for its outstanding architecture, lavish décor and extraordinary natural surroundings. There is nowhere else in South Africa where ...
more
South Africa
>
Africa
>

From US$ 479

SEARCH: displaying 1-4 of 4
1