YOUR SEARCH: South East Asia
filter results by:
SEARCH: displaying 1-4 of 4
1

Amanpulo luxury resort is situated on its own private island in the shockingly beautiful Cuyo Islands, south-west of Manila in the Philippines. This exceptional archipelago is made up of over 7000 tropical islands with powder white sandm surrounded by ...
more
South East Asia
>
Phillipines
>
Asia
>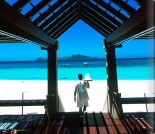 From US$ 655


Villa Pantulan is a luxury private villa located in Ubud, Bali. It is located on beautiful green rice fields, and overlooks Mount Batukaru in the distance. Visit Pantulan to experience tranquility, privacy and enchantment. The villa is perfect for ...
more
South East Asia
>
Bali
>
Asia
>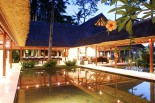 From US$ 397


Situated in Brunei, on the doorstep or the world's oldest rainforest of Borneo, sits the luxury five star resort, The Empire Hotel and Country Club. This magnificent hotel has repeatedly been voted Asia's leading Golf Resort and Brunei's leading hotel ...
more
Asia
>
Borneo
>
Brunei
>
South East Asia
>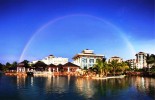 From US$ 375


The Sarojin is a unique luxury resort located on the Andaman Sea in Thailand. The resort is in Khao Lak in the Phang Nga province of Thailand and is surrounded by crystal blue ocean on one side and spectacular forests on the other side. The Sarojin is ...
more
Thailand
>
South East Asia
>
Asia
>
Andaman Sea
>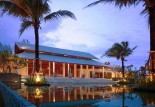 From US$ 357

SEARCH: displaying 1-4 of 4
1