YOUR SEARCH: Paris
filter results by:
SEARCH: displaying 1-2 of 2
1

Chateau Villette is a luxury chateau available for private hire located just south of Paris in the French country side. Famously featured in the 2006 mega hit "The DaVinci Code" this stunning luxury Chateau is set on 185 acres of private land which ...
more
Paris
>
France
>
europe
>
classic
>

From EUR€ 6500


Hotel de Crillon is a luxury hotel located in Paris – saturated in rich history and culture, you will never forget your stay at Hotel de Crillon.
The hotel overlooks the magnificent Place de la Concorde and is located next to the elegant ...
more
Paris
>
France
>
europe
>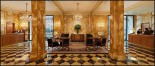 From EUR€ 615

SEARCH: displaying 1-2 of 2
1