YOUR SEARCH: Middle East
filter results by:
SEARCH: displaying 1-4 of 4
1

The Burj Al Arab is one of the most luxurious 5 Star Deluxe hotels in the world, located on its own man made island in the Jumeirah Beach area of Dubai. The billowing sail inspired structure of the luxurious hotel soars to a height of 321 metres, ...
more
Middle East
>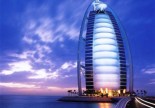 From US$ 1700


Atlantis – The Palm, a brand new luxury 5 star mega resort opened its doors in September 2008 in Dubai. Located on the Crescent of the world famous manmade island known as The Jumeirah Palm, this is the islands flagship resort development. Costing 1.5 ...
more
Middle East
>
Dubai
>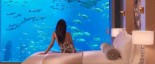 From US$ 700


This magnificent landmark exhibits luxury like you have never seen before. The Emirates Palace is one of the most luxurious hotels you will find in Abu Dhabi in the Middle East. The Palace has 302 rooms and 92 suites which are all fit for a king and ...
more
Middle East
>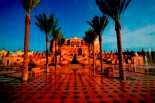 From US$ 500


The luxury five star resort of The Royal Mirage is located on Jumeira Beach in Dubai and is famous for its opulence and Arabian architecture as well as the impeccable hospitality delivered its staff. Considered one of the most stylish luxury resorts on ...
more
Middle East
>
Dubai
>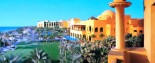 From US$ 375

SEARCH: displaying 1-4 of 4
1