YOUR SEARCH: Golf & Activities
filter results by:

An exclusive luxury island in the Caribbean, Caye Chapel Island Resort is a tropical paradise for golf lovers with its own 18 hole championship golf course. Situated only a few miles off the coast of Belize, Caye Chapel Island Resort is a true luxury ...
more
CARIBBEAN
>
Belize
>

From US$ 15600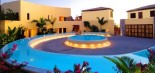 From US$ 10000


Villa Katarina is one of the most luxurious and exclusive private villas available for rent in the South of France. It is located by Pampelonne in St Tropez and is located at the end of a private road and protected by large iron gates which open into a ...
more
St Tropez
>
MEDITERRANEAN
>
France
>
europe
>
Côte d'Azur
>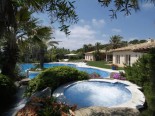 From EUR€ 6900


Chateau Villette is a luxury chateau available for private hire located just south of Paris in the French country side. Famously featured in the 2006 mega hit "The DaVinci Code" this stunning luxury Chateau is set on 185 acres of private land which ...
more
Paris
>
France
>
europe
>
classic
>

From EUR€ 6500


Cove Spring House is the most luxurious and desirable private home located on the sought after Platinum Coast on the island of Barbados in the Caribbean. It offers a unique location, stunning interiors, secure walled gardens and is the perfect getaway ...
more
CARIBBEAN
>
Barbados
>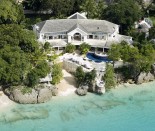 From US$ 6000