YOUR SEARCH: Health Spas
filter results by:

An exclusive luxury island in the Caribbean, Caye Chapel Island Resort is a tropical paradise for golf lovers with its own 18 hole championship golf course. Situated only a few miles off the coast of Belize, Caye Chapel Island Resort is a true luxury ...
more
CARIBBEAN
>
Belize
>

From US$ 15600


Little Whale Cay is a secluded private island in the Bahamas which is available for hire for your dream vacation. The setting promises an unforgettable Caribbean Island experience.
Situated in the Berry Islands, in the heart of the ...
more
USA
>
North America and Canada
>
North America
>
New York
>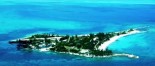 From US$ 11000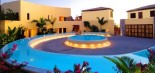 From US$ 10000


Ideal for couples, families or small groups, Rania is a luxury yacht which plies the waters of the Indian Ocean docking at its own private desert island. Promising the ultimate in laidback luxury, Rania is the only one of its kind in the Maldives and ...
more
Maldives
>
indian ocean
>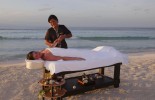 From US$ 8000


Cove Spring House is the most luxurious and desirable private home located on the sought after Platinum Coast on the island of Barbados in the Caribbean. It offers a unique location, stunning interiors, secure walled gardens and is the perfect getaway ...
more
CARIBBEAN
>
Barbados
>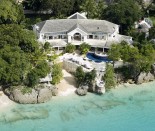 From US$ 6000