YOUR SEARCH: Fiji
filter results by:
SEARCH: displaying 6-8 of 8

The luxurious Turtle Island Resort is a 500 acre tropical paradise located in a remote area of the Yasawas in Fiji. It is situated within a community of 7 villages, on 3 separate islands with approximately 3500 inhabitants. Turtle Island offers 14 ...
more
South Pacific Islands
>
Fiji
>

From US$ 1632


Vatulele Island Resort, is located on a spectacular tropical island in Fiji. This luxury resort is All Inclusive and accommodates just 19 couples who are pampered by 110 staff. In keeping with the owner's philosophy, there are no TVs, newspapers, ...
more
South Pacific Islands
>
Fiji
>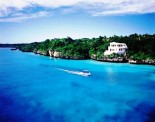 From US$ 1090


Nukubati is a small luxury private island located inside the Great See Reef, off the north coast of Vanua Levu in the Fiji Islands. Surrounded by lush white sands, tranquil rainforest and magnificent coral reefs, Nukubati offers true natural splendour ...
more
Fiji
>
South Pacific Islands
>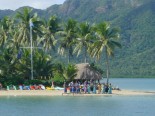 From US$ 680

SEARCH: displaying 6-8 of 8